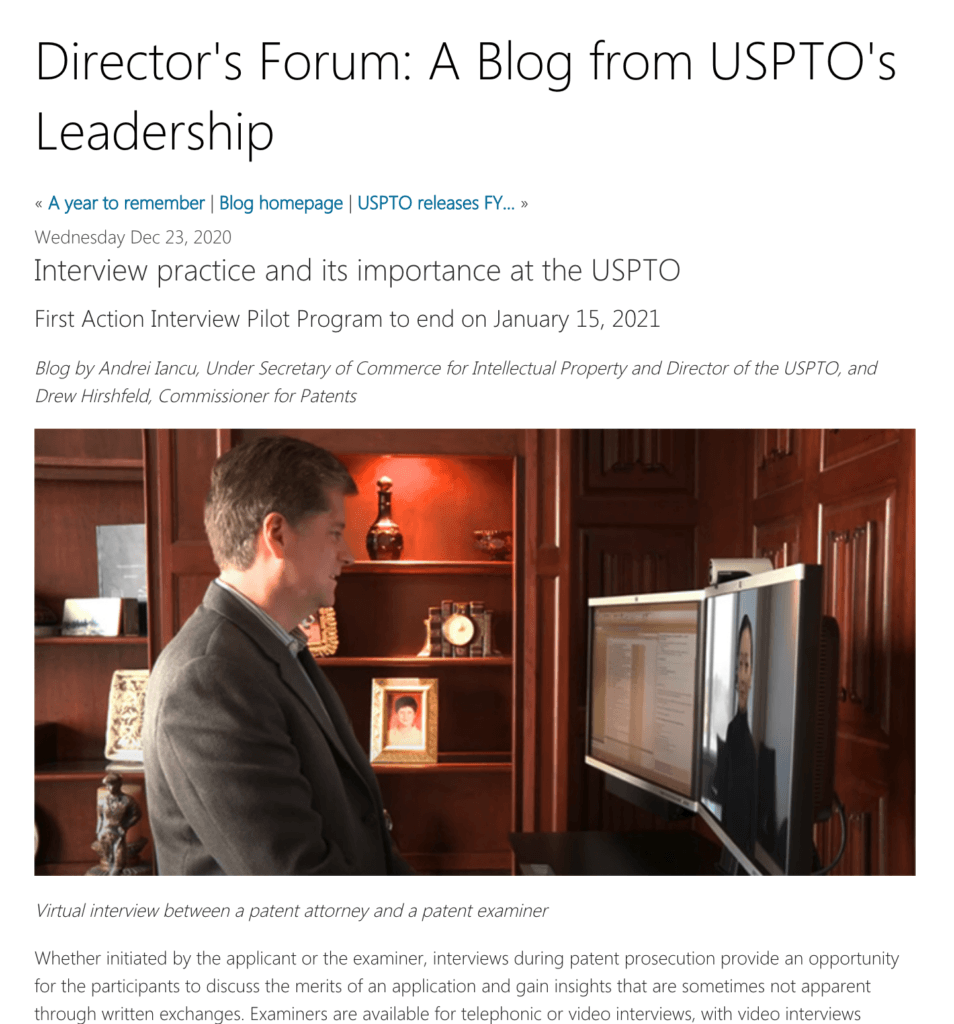 A recent article written by the US Patent & Trademark Office (USPTO) director highlights the importance of personal* interviews in the patent procurement process. The article features a photo of one of our very own founding partners, Brad Lytle!
"We make it a point to personally know all of the examiners of our clients. This human connection, and mutual respect that develops from repeated interactions, allows for more efficient negotiations on new applications." – Says Mr. Lytle, Xsensus Founding Partner & Patent Attorney.
Recent data provided by the USPTO confirms what Xsensus has known for years- interviews are the most effective way to obtain a patent with the fewest number of Office Actions. At Xsensus, we pride ourselves on our ability to build mutually beneficial relationships and connect with Patent Examiners.
Xsensus' emphasis on interviews is a key contribution to exponential growth as one of the fastest-growing emerging IP firms in the US over the last decade1. Relationships built through personal interviews with examiners have allowed Xsensus to find the most efficient ways to allow a valid, enforceable US Patent for their clients.
*Personal Interviews are currently being conducted by video.