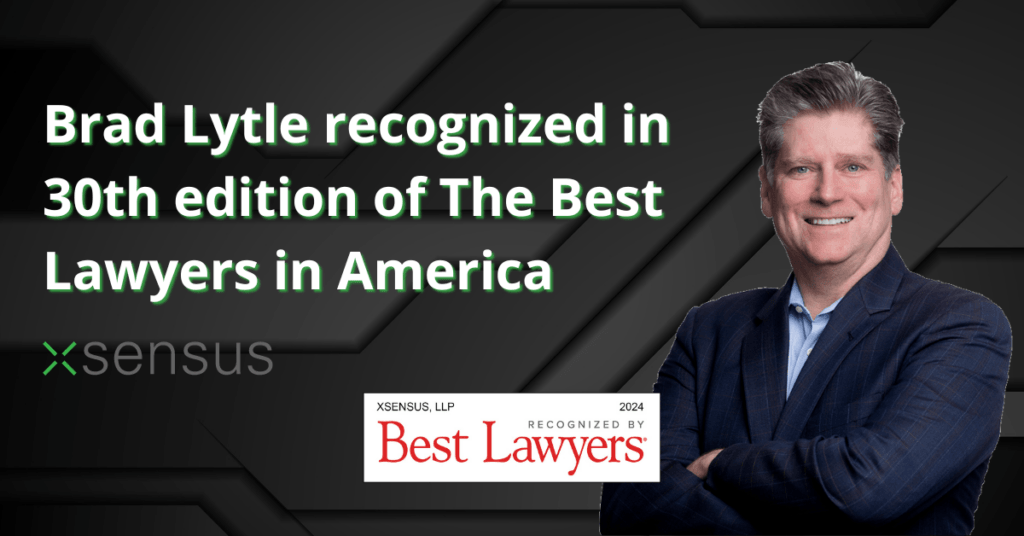 We are excited to announce that Brad Lytle has been recognized by The Best Lawyers in America® for his work in Patent Law yet again!
Being granted this award is an extremely high honor. Inclusion in The Best Lawyers in America® is based on a comprehensive peer-review survey, which this year, comprised of more than 13.7 million confidential evaluations. This year alone, almost 25,000 voters responded to the survey.
For more than 40 years, Best Lawyers has been regarded—by both the profession and the public—as a measure of legal integrity and distinction in the United States. As such, recognition by Best Lawyers symbolizes excellence in practice.
---
About Xsensus
Xsensus is reinventing the way an intellectual property law firm works. By investing in the brightest minds and the latest technology we can deliver creative and innovative solutions to our clients without the overhead of a traditional IP law firm.
Our team is comprised of experienced intellectual property attorneys, engineers, scientists and technical experts, and we are dedicated to a comprehensive litigation strategy for our clients' high-stakes, high-profile IP disputes.'